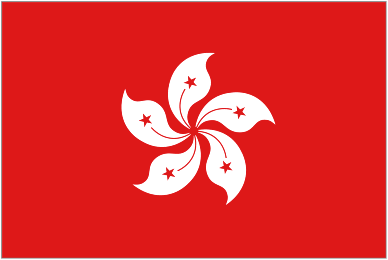 Nei Ho! (
Hello in Cantonese)
I'll be sharing to you the first two days of my trip to Hong Kong!
My Hong Kong trip was supposed to be a birthday trip with my dad and brother but I ended up coming alone. (We all had our round trip tickets booked from CDO-HK but due to some unavoidable circumstances...my dad and brother couldn't come)
supportive parents who always drive me to the airport.
9pm - I left for manila.
I stayed in the airport all throughout the night because my flight to HK was scheduled at 5 am.
Day 1- July 6
7 AM- I arrived Hong Kong.
For Filipinos,
Hong Kong is Visa Free!
We just have to pass the Immigration Check.
I just presented my passport to the Immigration Officer and then he asked me how long my stay was then I was good to go. (
Sidenote: I was very exhausted already because I barely had any sleep from the night before my 5 am flight to HK. Wh
No idea of what's in store for me that day lol
art hallway in the airport
BEFORE LEAVING THE AIRPORT
BUY A SIM CARD.
I don't know how I can stress the importance of getting one.
Roaming's just too expensive. So buy a sim card! I tell you, I cannot imagine my trip without data. It helped me a lot with navigation, communication, and planning my day because I basically just went to Hong Kong without any plans at all.
1) I paid beforehand a 4G SIM CARD with 1.5GB data and claimed it at the airport. There's actually an area where you can buy simcards/pocket wifi/etc. Although, I think the price would be higher when you buy it on site.
If you're used with the internet speed here in the Phils, 4g would sound really slow. But no, it was actually pretty fast!
SIM CARD COST- P348 ($7)
-----------------------
Leaving the airpot.
If you are going to the Kowloon Area... get the A21 bus.
BUS:
I actually missed two buses
First Bus- It took me awhile to see the bus terminal/stop so just when I was about the reach it, the bust left.
Second Bus: After a couple of minutes waiting...second bus arrived. I thought that I can just pay bus fare inside the bus. So the moment I entered the bus and tried giving the coins; the driver said that I needed a change. Only then I realized that I had to buy a ticket first. 😱😱
So off I went down from the bus and hurriedly went to the ticketing booth. The A21 bus fare isn't expensive. Then I hurriedly went back again to the Bus and the A21 bus was still there and just when I was like a meter away from it..... the bus left! YES. WHAT A WAY TO START MORNING.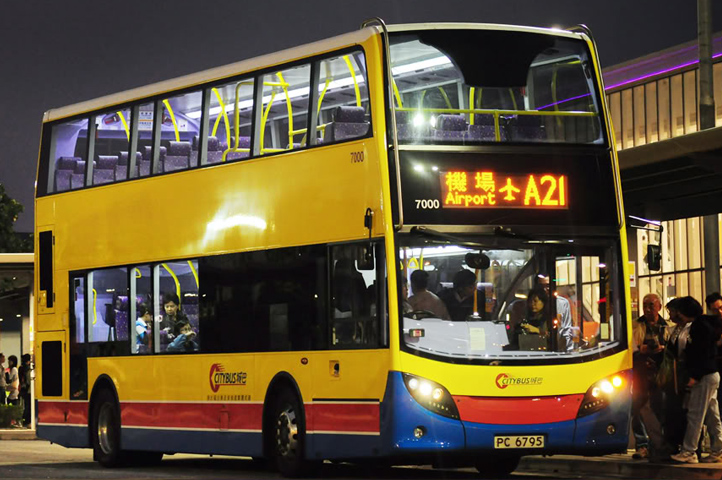 the bus
The third bus finally went well. Only I wanted to seat upstairs but I thought that I needed to carry my luggage up and I was just exhausted so I just sat in the lower deck.
It turned out that there's actually a space for luggage in the lower deck. You can just leave your luggage there and go to the upper deck and enjoy the view. But I was stuck... in the lower deck since everyone filled up the space for the luggage. I was the first to go in the bus and everyone after me occupied the space. Lol It's okay! I still enjoyed my view :D
It took me almost an hour to reach Tshim Tsa Tsui and it was raining everywhere and I didn't have an umbrella (lol).
-----------------------------
2pm- My first meal at Hong Kong was in 7/11.
In the Philippines, the one in charge microwaves for you.
IN HK: YOU HAVE TO BE THE ONE TO MICROWAVE THE FOOD YOU PURCHASED.
So yeah I handed my food to the cashier and she just gave me a puzzled look. There she pointed the microwave on a hidden corner.
My first afternoon didn't turn out good.
FAST FORWARD.
DINNER at YAT LOK RESTAURANT. (One Michelin Star Roast Goose Restaurant
"
Yat Lok Restaurant, one of the best roast goose restaurants in Hong Kong, was recently awarded one Michelin star in 2015/2016."
This restaurant won't break your wallets too. 😛
& Yes, I had a very delish dinner that night.
Place is actually small and it gets easily packed up.
address:
Conwell House, G/F,, 34-38 Stanley St, Central, Hong Kong
---------------------------------------------------------------------------------------------------------------
I went to Victoria Peak.
I was actually gonna ride the Peak Tram but the line was hella long!
I decided to just watch Hong Kong's beauty at night from the peak.
Selfie >.<
I went to see Lang Kwai Fong after and was amazed how the place was filled even if it was a Thursday night. Then I decided to call it a night. 🌌🌌🌌🌌
This lady might be actually in the Korean Entertainment Industry. Lol. There was a crew of Koreans with legit cameras on and she was like the host or something.
TBH, my first day wasn't really that bad (It could've gotten worse) . Even if I was a little bit emotional with my trip, I was blessed enough that I was okay!
2nd Day
I decided to look for another accommodation because the place where I was at was quite pricey. It was a last minute booking. I spent quite a time figuring out where the outlet is because I was running out of battery and I needed to leave the place soon. I was quite freaking out because my powerbank's supply was running low too and I still don't know where to stay. I even messaged my friend how upset I was that there's no freaking outlet in my room and it's just so crazy that there isn't any! Then she told me that there should really be one in the room. (It was almost 12, I was running out of battery, haven't taken a shower yet) Then she messaged me that hong kong has a different outlet. GOODNESS GRACIOUS! I never thought about it!
HONG KONG HAS A DIFFERENT PLUG OUTLET..
So sweethearts, bring an adapter when you come to HK.
Or bring a travel adapter when you travel!
Good thing, the front office woman lend me a travel adapter and I was able to charge for a couple of minutes.
Then off I left my first place. I was starving already but I wanted to eat after I find a place.
I used booking.com
I went to look for
CHUNGKING MANSION.
It had the lowest rates among all the accommodations in HK (as said by Booking.com)
P600/night
According to google maps, it was just a few blocks away from my location.
With my stroller, I walked all the way to Chungking Mansion...
Only to be overwhelmed with the place (in a not so good way). :(
I didn't go inside anymore the place because I felt uncomfortable just by the outside of it. There were hawkers everywhere asking me if "I wanted room".
Frustrated I left the place and looked up again on Booking.com (MY BATTER WAS RUNNING REALLY BAD. I thought of buying another powerbank but it would just cost me more and I already had 2 powerbanks with me)
Almost 2 pm and nothing but water in my stomach. I was really starving this time. Plus, I was feeling emotional that day because of some personal reasons (ka dramahan ni Tanya sa buhay 101 😥) I was super upset and everything was just getting worst that day...
This time I filtered my booking.com search with affordable but hostels with good reviews. I found one but it was almost 30 mins away so I didn't get it. I was able to book a place which was supposed to be just near me (turned out it almost took me forever to find it). Anyway, I decided to just eat before I go hunting for the 2nd ooops.. 3rd hostel.
I turned off my data this time because I decided to just have a meal first because I was really hungry! You can't imagine the hunger and stress I was on. I was dragging my stroller and my feet were hurting already. I bruised both toes on my feet from my previous trip in Manila
last June. I actually thought it'd heal before I leave for HK but it didn't. :( And it was raining that time...
SO I DECIDED TO EAT ... WHERE?
7/11 my savior!! I love you!! Haha
with my data turned off to save battery, I was literally praying that I could pass by to a 7/11 store.
A few walks and frustrations, I found a small 7/11 store. In a snap, I was already eating inside.It was a very small 7/11 store. There weren't any tables. I made my the ice cream rectangular fridge my table. Lol. (Luoy kaayo ko imaginon! Samoka hahaha but I was able to manage it)
Okayyy... so then I continued my journey.
I felt better from the food. It was getting late in the afternoon so I got very determined to find the place.
The place's called HOMY INN.
I got help along the way but when I was almost close I got lost.
I was quite having a difficult time looking for locals because there were barely anyone in the area. Anyway, an Indian man approached me and asked if where I was going. I was hesitant at first but he looked like he really wanted to help so I gave him the address. He searched for the place and I was just literally following him. He seemed to be having a hard time looking for the building too. Fortunately, the heavens cooperated and we found the building.
The room looked smaller than I expected. I was sharing it with a roommate but she wasn't there when I arrived. Anyway, I was very glad I finally have a place to stay! I relaxed for a while and decided to go out and see Symphony of Lights in Victoria Harbour, some museums and just anywhere my google maps take me.
in a Museum
Victoria Harbour x Symphony of Lights x Star Ferry
Symphony of Lights- I was expecting a lot from the Symphony of Lights. The tourists beside me where actually expecting a lot from it. However, when it started..... it didn't really live up with our expectations. Nevertheless, the harbour was beautiful.
From the picture above,you can also see the star ferry (wooden looking boats)
"The Star Ferry is a passenger ferry service operator and tourist attraction in Hong Kong. Its principal routes carry passengers across Victoria Harbour, between Hong Kong Island and Kowloon."
The ride itself is also an attraction! :)
As depressing as it sounds, I wanted to hug this guy. Hahaha. I was upset the entire night. I ate icecream and it didn't really help much. Hah
that 18hkd ice cream
I seriously wanted to take a a good photo of me with this creature behind me but I was alone. 😝
Hungry. I looked for the nearest 7/11 store and had dinner. It rained again. I stayed inside the store for almost an hour. I'd rather wait than buy another expensive umbrella. 💭
Back at the hostel,
I met my lovely roommate! Meet Mameaw from Thailand. 💗💗💗💗
I can't express how happy I was to have her! I was feeling worse that day and just seeing her was a delight. Finally, I get to talk with a person properly! A real conversation... not the usual "DO YOU KNOW WHERE IS..? HOW CAN I GO TO...?"
Crazy enough we shared the same sentiments with Hong Kong!Hahaha (I'll talk about it on my next post)